Pennsylvania Medical Marijuana Lawyers
About Pennsylvania's Medical Marijuana Act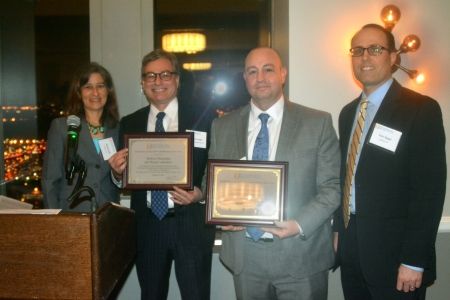 Sacks Weston LLC provides high-quality representation to companies who want to get involved in the medical marijuana industry. In Pennsylvania, the Medical Marijuana Act provides for the use of cannabis in the treatment of patients suffering from various debilitating medical conditions. Under the act, marijuana dispensaries and growers/producers are able to distribute marijuana-derived products legally without criminal consequences.
Under the Act, the number of permitted growers/producers and dispensaries is limited. You will need the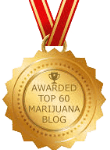 best lawyers to help you to try to get an application for any aspect of the medical marijuana industry approved. Our firm not only understands the application process but has been very involved in the political process to get the act passed.
Matters Our Medical Marijuana Attorneys Handle
Our firm is the only law firm that belongs to the American Trade Association of Cannabis and Hemp (ATACH). ATACH was extremely active in the successful lobbying efforts for the passage of the act. Having years of experience in helping to get this act passed, our firm sits uniquely experienced to represent and help the industry grow and prosper.
Our medical marijuana attorneys can help you in cases involving:
Licensing
Zoning
Growing
Producing
Selling
Leases
Contracts
Hearings
Appeals
Litigation
Serving Clients Throughout Philadelphia
Patients, hospitals and other health treatment facilities, physicians, nurses, pain management specialists who want to receive or dispense marijuana-derived treatments for medical purposes will have to go through the Department of Health's procedures and registration application process. We can help you through that process. We can also help any university or medical facility wanting to research the health effects of medical marijuana.
Growers/producers
Dispensaries
Verticals
Hospitals
Medical schools
Clinics
Universities
Ancillary services
How to Get a Medical Marijuana Card
In 2016, Pennsylvania passed a law that allowed patients to get a signed recommendation from their doctors that medical marijuana may mitigate the patient's debilitating medical symptoms. Qualified patients with their physician's recommendation my register with the state Department of Health and can receive a Pennsylvania medical marijuana identification card. With this card, patients are allowed to purchase medical marijuana from state-licensed marijuana dispensaries. Find out more about what conditions are eligible for a medical marijuana card and how you can obtain one in Pennsylvania.
Conditions That Qualify for Medical Marijuana Cards
In Pennsylvania, patients who are diagnosed with severe, debilitating, or life-threatening medical conditions may be eligible to obtain a medical marijuana card. These conditions are:
Cancer
HIV/AIDS
Amyotrophic lateral sclerosis (ALS)
Parkinson's disease
Multiple sclerosis (MS)
Spinal cord injuries with muscle spasms
Epilepsy
Inflammatory bowel disease
Neuropathies
Huntington's disease
Crohn's disease
Post-traumatic stress disorder
Intractable seizures
Glaucoma
Sickle cell anemia
Severe or intractable neuropathic pain that cannot or should not be treated with conventional therapeutic intervention
Autism
Terminal illness with a life expectancy of 1 year or less
Ulcerative colitis
Obtaining a Medical Marijuana Card
There are a number of requirements that you need to meet in order to be eligible for a medical marijuana card. These requirements are:
Be 18 years old
Be a resident of Pennsylvania with proof of residency
Be diagnosed by a physician with a debilitating or life-threatening condition
Be able to present legitimate medical records and documentation from the physician regarding the condition
Be registered with the Pennsylvania Department of Health (DOH) as a qualifying patient
In order to obtain a medical marijuana card, you must receive a signed certification from a physician stating you have a qualifying condition. This certification will be submitted along with your application to the DOH. There is also an application fee that must be submitted with your application, but if you can demonstrate financial hardship, the fee may be waived.
Once a medical marijuana identification card has been issued, you may purchase medical marijuana at any authorized dispensary in Pennsylvania. Pennsylvania is still in the process of granting permits to dispensaries and it is predicted that dispensaries will be opening early in 2018 to begin selling medical marijuana products.
Limits on Marijuana Products
Pennsylvania is limiting the amount of product that can be dispensed to a patient or their caregiver by dispensaries. You cannot receive more than a 30-day supply of product, and it can only be dispensed when the patient has a 7-day supply left. Similar to a prescription, you can only receive a certain amount on a regular schedule.
There are only certain products that a dispensary will be able to sell. They will not be able to see the dried flower buds or leaves of marijuana plants. Approved products are:
Oils
Tinctures
Topical ointments, creams, or gels
Pills
Vaporization or nebulization forms that are medically appropriate
Liquids
---
Talk to a Philadelphia marijuana lawyer today. Just dial (215) 764-3008.
We have more than 100 years of experience combined.
---
Organizations Supporting Medical Cannabis
Speak with Our Medical Marijuana Attorneys
Our team at Sacks Weston LLC looks forward to the opportunity to represent any company or caregiver who is interested in taking advantage of the new legislation regarding medical marijuana.
For More Information About the Cannabis Industry Visit These Sites
Cannabis and Hemp Law News
"FDA excoriates a chain of suburban Philadelphia pain clinics for 'egregious' claims about CBD" - The Inquirer
"Medical Marijuana and Hemp Law PBA Committee Takes the Lead in New Area of Law" - Pennsylvania Bar News
"Cannabis bombshell: Pa. throws out all 8 marijuana research applications. What's next?" - The Inquirer
"Suit alleges pay-to-play in Pa.'s marijuana research program" - The Inquirer
"2 Philly lawyers among '30 Powerful Cannabis Attorneys You Should Know'" - The Inquirer
"30 Powerful Cannabis Attorneys You Should Know" - MG Magazine
"NLJ 2018 Cannabis Law Trailblazers" - The National Law Journal
"Marijuana Is on the Ballot in the Midterm Elections" - Barron's
"eXPO Pennsylvania becomes a reality" - Commonwealth of Pennsylvania
"Marijuana drug cleared for market by DEA" - The Inquirer
"Law firm's new practice group digs into medical marijuana rules" - Central Penn Business Journal
"He gave a $125k gift to Jefferson, expecting it would help get a marijuana growing license. Was it pay-to-play?" - The Inquirer
"Hemp Farming Act of 2018" - U.S. Department of Agriculture (USDA)
"Pa. marijuana dispensaries join Michigan pain study" - The Inquirer
"Lupus sufferers in Pennsylvania can now receive medical marijuana (see recommendation #12)" - Final Report: As Prepared, Presented, and Adopted by The Pennsylvania Medical Marijuana Advisory Board
"Why patients still can't buy medical marijuana in Philadelphia months after the new law kicked off" - The Inquirer
"Andrew Sacks of Sacks Weston Diamond Law Firm, Questions Cannabis Dispensary 1000 Foot Rule In Pennsylvania" - Cannabis Law Report
"Andrew Sacks: Cannabis Dispensary 1000 Foot Rule In Pennsylvania" - Cannabis Law Journal
"Cannabis Law Report Latest Important Legal News From the USA Beyond" - Cannabis Law Report
"McConnell wants hemp removed from controlled substance list" - The Inquirer
"A Landmark Marijuana Lawsuit Has Been Filed Against Jeff Sessions and the DEA" - The Motley Fool
"Pennsylvania to launch medical marijuana sales this week" - Marijuana Business Daily
"Marijuana patients who want to pack heat in Pa. should buy guns before registering for the drug" - Yahoo!
"Marijuana patients who want to pack heat in Pa. should buy guns before registering for the drug" - The Inquirer
"Gun laws out of whack on medical marijuana" - Observer-Reporter
"For legal marijuana to survive Trump, Congress must legalize it" - NBC News
"Marijuana Enforcement" - Office of the Attorney General
"Pennsylvania is making patients choose between owning a gun and qualifying for medical cannabis" - Twitter: Now This
"Pa. gun owners take notice: You could lose your guns if you use legal medical marijuana" - York Daily Record
"Patients in Pennsylvania must choose: Medical marijuana or gun ownership" - Pittsburgh Post-Gazette
"Medical marijuana patients must choose: guns or medicine" - Penn Live
"Patients must choose: Medical marijuana or gun ownership" - The Inquirer
"World Health Organization States Cannabidiol "not likely to be abused or create dependence" - World Health Organization
"MICROSOFT PARTNERS WITH LOS ANGELES COMPANY TO PROVIDE SEED TO SALE SOLUTION" - Cannabis Law Report
"Can medical marijuana users have firearms? Police say no" - Lehigh Valley Live
"More Than 6,000 Patients Register for Medical Marijuana Program Since Launch Two Weeks Ago" - Governor Tom Wolf
"Pot initiatives: Predicting the next 15 states to legalize marijuana" - USA Today
"Governor Wolf Announces Medical Marijuana Program Patient Registry Reaches 3,800 in First Week" - Governor Tom Wolf
"How Big Tobacco, Alcohol and Pharma Companies Could Enter the Cannabis Industry" - New Cannabis Ventures
"Here's How to Sign Up for a Pa. Medical Marijuana Card" - Philadelphia Magazine
"HEMP ROUNDUP: GENERAL, KENTUCKY, NORTH DAKOTA" - Cannabis Law Report
"CITY OF SAN DIEGO LAUNCHES RECREATIONAL CANNABIS CITY WEBSITE" - Cannabis Law Report
"IMPERIAL TOBACCO CANADA WANTS LEGISLATION TO TREAT TOBACCO & CANNABIS EQUALLY" - Cannabis Law Report
"LEAFLY HAVE THE BIG STORY OF THE DAY: INSYS BOSS ARRESTED IN ARIZONA ON RICO CHARGES" - Cannabis Law Report
""NEW FRONTIER DATA" CONFIRM WHAT WE ALREADY KNEW. THE CANNABIS INDUSTRY NO DIFFERENT FROM ANY OTHER WITH REGARDS TO SEXUAL HARRASSMENT AND PORTRAYAL OF WOMEN" - Cannabis Law Report
"FINANCIAL TIMES GIVES THUMBS UP TO CANNATECH CONFERENCE IN LONDON" - Cannabis Law Report
"SANDWICH TO HOLD CANNABIS MEETING" - Cannabis Law Report
"CONSTELLATION, OWNER OF BEER BRAND CORONA, TAKES STAKE IN CANADA'S CANOPY." - Cannabis Law Report
"WASHINGTON: SEED TO SALE, LITANY OF DISASTERS CONTINUES." - Cannabis Law Report
"SEN. CORY BOOKER, "TWO OF THE LAST THREE PRESIDENTS ADMITTED TO DOING DRUGS HARDER THAN POT….TOO MANY PEOPLE ARE SITTING ON THE SIDELINES. AND I REALLY WANT TO POINT FINGERS."" - Cannabis Law Report
"Judge's ruling muddles Maryland's medical marijuana program" - Marijuana Business Daily
"Oregon Distributes $85 Million in Cannabis Tax Revenue to Schools, Police, and Health Services" - Merry Jane
"Thanks for story on Nevada employers, employees and marijuana use" - Apple News
"Philippine National Police Director Admits To Smoking Cannabis. Says It Made Him Feel Like Listening To & Singing Folk Music" - Cannabis Law Report
"Twelve Year Old, One of Five In Lawsuit vs Federal Government" - Cannabis Law Report
Rules and Regulations Title 28 - Health and Safety - Department of Health
"Pennsylvania: Aspiring Medical Cannabis Producer, Keystone ReLeaf LLC , Files Lawsuit To Stop State's MMR Program Because They Didn't Receive A Permit" - Cannabis Law Report
"'Suit to halt Pa. marijuana program may cause 'pain, agony, & death'" - The Inquirer Daily News
"Rohrabacher-Blumenauer Amendment extended until December" - Marijuana Business Daily
"Law firms hedge bets on marijuana being legalized nationwide" - The Kansas City Star
"USA Roundup: Federal, National, California, Minnesota, Ohio, Philadelphia, Virginia" - Cannabis Law Report
"The History of Federal Hemp Legislation" - Vote Hemp
"Comer Introduces Industrial Hemp Farming Act With Support From Judiciary Committee Chair" - Vote Hemp
"USA: H.R.3530 – Industrial Hemp Farming Act of 2017115th Congress (2017-2018)" - Cannabis Law Report
"Sacks Weston Diamond LLC, Philadelphia. The Interview" - Cannabis Law Report
"Buy your medical cannabis here; Pa. announces dispensary sites" - The Inquirer Daily News
"Israel: Medical Cannabis Inhaler Trialled For Over A Year At Haifa's Rambam Hospital Will Now Be Distributed" - Cannabis Law Report
"For Medical Cannabis Lawyers, It's Crunch Time" - Law.com
"For Medical Cannabis Lawyers, It's Crunch Time" - The Legal Intelligencer
"Here Are Pa.'s First Permitted Medical Marijuana Growers" - Philadelphia News & Opinion
"Pennsylvania issues permits to 12 medical marijuana growers" - Action News
"Pennsylvania issues medical marijuana licenses to 12 growers" - Marijuana Business Daily
"Pennsylvania: Office of Medical Marijuana To Announce First Grower License Recipients Tuesday" - Cannabis Law Report
"USA Cannabis Business Executive Name Their Top 100 Political Influencers In The US Cannabis Sector" - Cannabis Law Report
"USA Customs and Border Protection Confiscate Product Designed To Keep Cannabis Safe & Away From Kids" - Cannabis Law Report
"The feds are blocking a product aimed at keeping drugs out of kids' hands" - The Washington Post
"York City Council open to marijuana decriminalization ordinance" - York Dispatch
"Medical Cannabis Is the Next Boom, but When Will It Bust?" - The Legal Intelligencer
"Two Bismarck stores investigated by police over CBD Oil" - My ND Now
"Marijuana Property Values Will Get High" - Ireland Stapleton
"Pa. voters' view on marijuana: Legalize it, dude" - The Inquirer Daily News
"Louisiana Chief Justice Argues Against "Ridiculous" 18-Year Sentence for Marijuana Possession" - Merry Jane
"Oregon Moves to Overhaul its Industrial Hemp Regulations" - Canna Law Blog
"Cannabis Law Journal: Andrew Sacks - Chairman of the Medical Marijuana and Hemp Department" - Cannabis Law Journal (See more in our blog)
"Forfeiture Victory: Judge Order San Diego DA to Return the Slatic Family's Life Savings" - Institute for Justice
"Portland's Green Light Law Group Launch Blog" - Cannabis Law Report
"USA Roundup: Federal, Colorado, Florida, Vermont" - Cannabis Law Report
"Federal: President Signs Spending Budget But Says Medical Marijuana Provision, "Could Interfere With His Constitutional Authority" - Cannabis Law Report
"USA Roundup: Federal, California, Maine, Texas" - Cannabis Law Report
"Law.com Publish Article, "Is It Wrong For Lawyers To Smoke Pot" - Cannabis Law Report
"USA Roundup: Federal, California, Nevada, New York, Ohio, Texas, Vermont" - Cannabis Law Report
"Administration Drug Czar Fails To Make It Out of The Starting Blocks" - Cannabis Law Report
"Australia: Hemp Seeds Safe To Eat Politicians Say – Food Standards Code To Be Amended" - Cannabis Law Report
"USA Roundup: Federal, Colorado, Florida, Maine, New Hampshire" - Cannabis Law Report
"Oregon: Lane Powell Article "What Oregon Producers Need to Know Before Their Bump Arrives" - Cannabis Law Report
"Ben Pollara: John Morgan 'Has Made It Clear I'm Dead to Him'" - 90.7 WMFE
"Oregon: Law Firm Garvey Schubert Barer To Host Cannabis Business Strategies Seminar In Portland." - Cannabis Law Report
"Uruguay: Govt Announces Launch of National Registry" - Cannabis Law Report
"Administration Drug Czar Fails To Make It Out of The Starting Blocks" - Cannabis Law Report
"New Report: US Adult Illicit Cannabis Use, Cannabis Use Disorder, and Medical Marijuana Laws 1991-1992 to 2012-2013" - Cannabis Law Report
"Oregon: Lane Powell Article "What Oregon Producers Need to Know Before Their Bump Arrives" - Cannabis Law Report
"Australia: Hemp Seeds Safe To Eat Politicians Say – Food Standards Code To Be Amended" - Cannabis Law Report
"Medical Jane Reports On the 3 Synthetic Cannabinoid Medicines Approved By The FDA" - Cannabis Law Report
"USA Roundup: Federal, Maine, New York, Ohio Washington" - Cannabis Law Report
"Sweden: Little Steps, 2nd Person Prescribed Dutch Medical Marijuana Strain, Bediol" - Cannabis Law Report
"Australia: NSW Tea Tree Farm Receives Investment To Develop Medical Cannabis Hone" - Cannabis Law Report
"USA Roundup: Federal, Colorado, Florida, Maine, New Hampshire" - Cannabis Law Report
"Australian Customs Clear First Shipment Of Medicinal Cannabis From Canada" - Cannabis Law Report
"USA Roundup: Federal, California, Nevada, New York, Ohio, Texas, Vermont" - Cannabis Law Report
"Florida: Synthetic Cannabis Company Receives $US12 Million Series B Funding" - Cannabis Law Report
"Marijuana Stocks .com Report On MJ Biopharma's Acquisition of Vinergy" - Cannabis Law Report
"Cannabis Law Report Op-Ed: Will Bermuda's MMR Regulated Structure Shroud Itself In The Same Cloak Of Mystery As Financial Industry?" - Cannabis Law Report
"Canada Roundup: Colorado Current & Former Officials Weigh In With Advice On Regulated Market, C.D. Howe Institute Estimate Legal Cannabis Industry T Generate $675 Million Tax Revenues In Yr 1 Regulated Market" - Cannabis Law Report
"Not high on mixing medical marijuana and politics" - The Inquirer Daily News
"Trump Won't Appoint Tom Marino to Be Drug Czar" - U.S. News & World Report
"Pennsylvania: The Year in Review of the Pennsylvania Medical Marijuana Act" - Cannabis Law Report
"The Year in Review of the Pennsylvania Medical Marijuana Act" - The Legal Intelligencer
"Hemp Oil Hunters: A Project CBD Special Report on Medical Marijuana Inc., HempMeds & Kannaway" - Project CBD
"Update on the Task Force on Crime Reduction and Public Safety" - Office of the Attorney General: Washington, D.C. 20530
"VH: 2016 Vote Hemp Update" - Congressional Research Service
"Marijuana Policy: The State and Local Prosecutors' Perspective" - National District Attorneys Association
"Mid-Atlantic States + Overview: Legislation/Markets" - Moriconi Flowers LTD: Attorneys / Consultants
"Patients Must Choose: Medical Marijuana or Gun Ownership" - The Inquirer Daily News
"In my many years in business, I have employed many law firms; none have come close to matching the level of dedication and professionalism I encountered with your Law Firm." - William Mathers