Pennsylvania Hemp & Medical Marijuana Laws
Have a Hemp Law Matter? Call the Nation's Most Trusted Lawyers.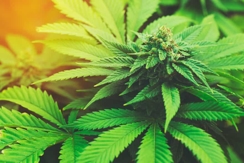 Although hemp may be a variant of the cannabis plant, it has only trace amounts of tetrahydrocannabinol (THC), the chemical that makes cannabis and marijuana use and consumption illegal by most mandates.
Despite its uses and low chance of negative side effects, hemp is still under strict federal regulations that have made its cultivation illegal in the United States since the Nixon Administration. Only in recent years – and in no small thanks to organizations like Pennsylvania Cannabis Coalition (PCC) and legal professionals like Attorney Andrew Sacks – has some leniency been granted.
---
Do you have a complex legal matter involving hemp law? Contact Sacks Weston, LLC online or call (215) 764-3008 to schedule a consultation. We have 100+ years of experience combined.
---
U.S. Drug Policy Regarding Hemp Use and Cultivation
Currently, hemp is considered a Schedule I controlled substance due to federal mandates. Its production is overseen by the U.S. Drug Enforcement Administration (DEA) to prevent any abuse or misuse of the substance. Even Pennsylvania's pilot program began with harsh restrictions and only recently granted hemp cultivators up to 100 acres each to grow plants. Pennsylvania also initially prohibited hemp cannabidiol research and blocked hemp products from being sold in medical marijuana dispensaries, largely due to fictional reasons that label hemp as an illegal substance; Governor Tom Wolf played an integral part in permitting researchers access to the plant.
Is CBD Legal in Pennsylvania?
CBD hemp oil is federally legal, per the 2014 Farm Bill and can be purchased and used by individuals in the state. CBD cannabis oil, which is derived from marijuana and hemp, is only legal for qualified patients and can only be obtained with a doctor's recommendation.
Is it Legal to Grow CBD?
Yes, an unlimited amount of hemp can be grown in Pennsylvania. Over 30 states have pilot programs including Pennsylvania.
You can review Regular Session 2015-2016 Senate Bill 50 – also called the Pennsylvania Hemp Bill – by clicking here and visiting the Pennsylvania General Assembly site. You can click here to review House Bill 967 – or the Pennsylvania Hemp House Bill.
Congress Passes the 2018 Farm Bill
In 2018, Congress passed the Farm Bill, thus legalizing hemp in the United States as an agricultural commodity.
According to the bill, industrial hemp is any part of the cannabis Sativa L. plant that possesses a maximum of 0.3 percent THC by weight. Extracts such as CBD and other cannabinoids are considered hemp, meaning they are no longer a controlled substance under federal law.
The Farm Bill presents a framework for hemp cultivation and distribution/sales in this country. State and local governments are given the power to regulate hemp production. If they decline, then the U.S. Department of Agriculture will regulate it.
Additionally, private growers are allowed to produce hemp and hemp-related products without any interference from the federal authorities. Prior to the bill, these growers were required to obtain a license. Current hemp licenses and registrations under the 2014 Farm Bill will expire when 2019 ends.
The Food and Drug Administration and the Federal Trade Commission oversees hemp products made and marketed for use or consumption. Hemp imports and exports will be subject to the jurisdiction of Customs and Border Patrol.
Nonmedicinal Uses of Hemp and Medical Marijuana
Even the United States government acknowledged the potential use of hemp when it permitted 14 states to grow the plant. The objective was to control the cultivation and determine if there was commercial viability in hemp. Due to research, studies, and programs, we now know that hemp has more than 25,000 nonmedicinal uses.
Some of the most common nonmedicinal products made from hemp are:
Animal feed
Clothing material
Cordage and ropes
Fuel
Soil purification products
Composite materials
The results of these studies and the existence of these products align with what many other countries around the world already know: hemp is not dangerous and has a viable commercial purpose.
CBD Extraction and Medicinal Uses of Hemp &Medical Marijuana
The general consensus is that if a substance is not dangerous and can be useful, it should not be strictly outlawed. Hemp, for instance, does have its uses and does not show the potential to intoxicate or debilitate its users. Like medical marijuana, cannabidiol (CBD) in hemp may be reduced and refined for consumption or otherwise medicinally used. All of the illnesses and health conditions that medical marijuana can alleviate, medical hemp can as well. Furthermore, due to the fact that hemp contains only trace amounts of THC, it cannot be used recreationally, making it even more ideal for a wide range of medicinal and nonmedicinal uses.
Important facts about cannabidiol (CBD):
CBD originates in the cannabis Sativa L. plant.
Agricultural hemp looks similar to bamboo and is grown differently than THC-containing cannabis.
When pollinated, hemp does not have great potential to produce high-content THC.
Agricultural hemp plants are intentionally pollinated by members of their own crop in order to keep THC levels low
Related Reading
Have a complex matter involving PA hemp law? Turn to our experienced lawyers.
Call

(215) 764-3008

Today
Frequently Asked Questions About Hemp
It is first important for people to know about the history of hemp and its uses. Read this list of frequently asked questions for more information.
Can smoking hemp get you high?
Tetrahydrocannabinol (THC) is the substance in marijuana and cannabis that produces euphoric or psychotropic effects. Hemp has a THC content level so minimal that it is impossible to smoke it to get high.
Will eating hemp seeds get you high?
A common misconception is that eating hemp seeds introduces more THC into your system. This is false; there is no reason to believe that eating hemp will produce marijuana-like side-effects.
Does hemp have high cannabidiol (CBD) content?
CBD is believed to be able to treat multiple medical conditions, including tremors, mental disorders and stress, and possibly staving off cancer cell growth. Hemp is naturally high in CBD, as is its counterpart, marijuana.
Is hemp illegal everywhere?
No; in fact, hemp is regularly cultivated in countries all around the world. Useful end products of hemp are frequently imported to the States, where they are often procured through illegal internet sales.
What other uses for hemp are there?
It is estimated that there are close to 20,000 uses for hemp and hemp byproducts. Some of the more popular uses are creating medicinal tinctures, manufacturing durable material and fabrics, and providing a stable food source for livestock.
Can hemp be used as fuel?
You might have heard about hemp being used as a renewable and clean fuel source. By either using the hempseed as pressed biodiesel or using the stalks to create ethanol, hemp is showing genuine potential to become a fossil fuel alternative.
Who Can Help Me with My Hemp Law Case?
Even as hemp laws are reviewed all across the country, the legislation surrounding it is still clouded with complications and red tape. If you are growing, producing, dispensing, or otherwise involved in the use of medical cannabis or hemp, you can count on the attorneys from Sacks Weston LLC to defend your rights and the rights of people just like you all across the country. We are proud to be members of the American Trade Association of Cannabis and Hemp (ATACH), and we stand by their side in their effort to produce legislation that provides access to medical hemp and marijuana. Call us today for more information.
Contact a Philadelphia hemp law attorney at Sacks Weston, LLC or call (215) 764-3008 to request a consultation. We are ready to answer your questions.