Philadelphia Class Action Lawsuit Attorney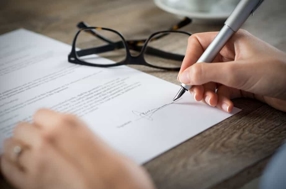 At Sacks Weston LLC, we have extensive experience representing workers in employment class action lawsuits. A class action lawsuit is a case that involves the interests of not just one individual, but many individuals fighting for a common cause. In employment class action suits, employees who have found a common employer to be at fault for violating certain employment or labor laws can come together and file a single suit. Our complex litigation lawyers have represented employees in high-profile cases against some of the nation's large corporations.
Most Common Class Action Employee Lawsuits in PA
As mandated by law, the workplace must be an environment in which all employees are able to thrive. Employers are also required to adhere to labor laws and workplace safety regulations. When employers disregard the safety, rights, and well-being of an employee, workers can file a class action lawsuit to seek damages and legal remedies.
Common employee class action lawsuits involve:
Wrongful termination
Missed breaks
Failure to pay overtime
Sexual harassment charges
Discrimination charges, either in hiring or in pay
Non-compliance with hour and scheduling laws
Promotion of a hostile workplace
In most cases, if you feel that your rights are being violated in the workplace, you are not alone. Speaking up can help protect not only you, but the rights of your coworkers as well. A class action lawsuit can also spark workplace reform and promote more workplace equality and safety across all industries. At Sacks Weston LLC, we make it our mission to protect and uphold the rights of workers. If you are interested in initiating or joining a class action suit, feel free to speak with our firm to explore your options.