Meet Andrew Sacks
Managing Partner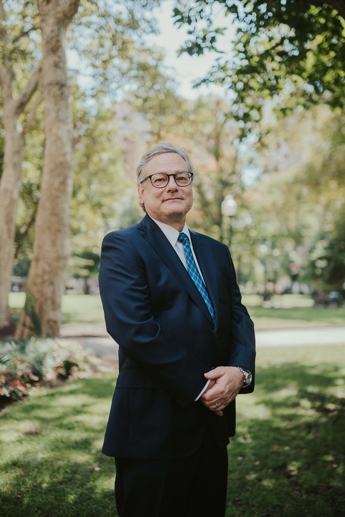 Email: asacks@sackslaw.com
Born in Philadelphia, Pennsylvania, Attorney Andrew Sacks received his Bachelor of Arts degree from Grinnell College (1981) and his Juris Doctor degree from Dickinson School of Law (1984).
Previous Experience
Mr. Sacks began his legal career practicing personal injury law in Philadelphia. Soon he was also administrating several legal service plans for large labor unions (including Lodge 5 of the Fraternal Order of Police), servicing a collective membership of more than 50,000 members and their families.
In 1994, Mr. Sacks purchased his employer's assets and launched the present firm. The firm continued to handle personal injury, medical malpractice, and maritime matters. In addition, significant efforts were now devoted to representing plaintiffs in toxic tort and environmental contamination litigation. The direction of the practice changed immediately, as the firm diversified in order to represent a broader client base.
A satellite firm was formed in New Orleans, closer to the clients whose land had been contaminated by oil spills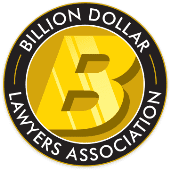 and other catastrophes. The firm rapidly pioneered N.O.R.M. radiation contamination litigation, eventually resulting in the largest, single-landowner verdict in the nation's history – a $1.06 billion verdict. The firm is still one of the country's leading plaintiffs' law firms in N.O.R.M. litigation, as well as in other environmental and toxic tort matters.
Notable Achievements
Within the framework of the new partnership of Sacks Weston LLC, Mr. Sacks maintains his dual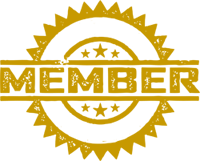 interests in general practice law and environmental law, with special focus on pursuing litigation against any company or industry that damages the environment or injures property or individuals. He is justifiably proud that he is one of the few U.S. attorneys who has handled two cases in excess of $1 billion, including the landmark 2001 $1.06 billion verdict against ExxonMobil (see here and here), and has settled cases totaling over $3 billion. On account of these achievements, Attorney Sacks was admitted to membership in the Billion Dollar Lawyers Association. In March of 2018, Andrew Sacks was awarded the Committee of the Year award by the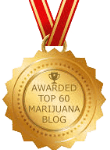 Philadelphia Bar Association.
In recent years, Andrew has specialized in representing foreign governments in litigation in the United States. Over the past 20 years, he has represented more than 25 foreign governments in litigation matters throughout the United States.
Associations
All Pennsylvania state courts
U.S. District Court for the Eastern District of Pennsylvania
U.S. Courts of Appeals for the Third and Sixth Circuits
Member of the Bar of the Supreme Court of the United States
Five of his cases have gone before the Supreme Court to date.
Contributions to Medical Marijuana Legislation
Andrew Sacks is heavily involved with medical marijuana and industrial hemp law formation, regulation, and updates in Pennsylvania, and he is often considered the leading legal professional in the state for these matters. In 2015, he was selected by the American Trade Association for Cannabis and Hemp (ATACH) as the only lawyer to serve on their State Level Coalition; upon the legalization of medical marijuana and its research in Pennsylvania, ATACH was reformed into the Pennsylvania Cannabis Coalition ( PCC) – also in large thanks to Andrew Sacks. He worked extensively with the former-ATACH and the current PCC to promote fair laws surrounding medical marijuana, cannabis, and hemp, focusing largely on how lawyers can advocate legally for people working within those industries.
He has spoken at several seminars, including:
Mr. Sacks has personally lobbied state senators in conjunction with the former-ATACH and the PCC to move Pennsylvania's medical marijuana regulations forward. It is no exaggeration to say that his own efforts have helped Pennsylvania create the current medical marijuana program.
He played an integral part in founding the Pennsylvania and Philadelphia Bar Associations' Medical Marijuana and Hemp Law Committees and in helping the Pennsylvania Bar Association gain an understanding of the complexities inherent to medical marijuana law. He is now the co-chair of the Pennsylvania Bar Association Medical Marijuana and Hemp Law Committee, as well as the Philadelphia Bar Association Business Law Section: Medical Marijuana and Hemp Committee.
Mr. Sacks is also an editor to the Cannabis Law Journal, a contributor to the Cannabis Law Report, and a member of the Cannabis Law Directory. Click here to learn more about Andrew Sacks and his involvement in the medical marijuana field.
Involvement in the National Lupus Organization
Perhaps his best contribution was to get the National Lupus Organization to recognize the benefits of medical marijuana and to change its policy to reflect it. In addition to pursuing his law-related interests, Mr. Sacks served on the Board of Directors of the Philadelphia Tri-State Chapter of the Lupus Foundation of America. He held this position for six years until he was retired from the seat, as is policy at the foundation.
Andrew in the News
4 Top Compliance Issues Facing Hemp Industry" - Law 360
"Pa Judge Greenlights States 1st Opioid Marketing Case" - The Inquirer
"Medical Marijuana and Hemp Law PBA Committee Takes the Lead in New Area of Law" - Pennsylvania Bar News
"9th Circ. Urged To Reopen Dr Pepper 'Diet' Label Suit"- Law 360
"Big Marijuana tightens grip, receives most new Pa. dispensary permits" - The Inquirer
"Cannabis bombshell: Pa. throws out all 8 marijuana research applications. What's next?" - The Inquirer
"Medical Marijuana Patient Sues Trump Administration Over Ban On Gun Ownership" - Huffington Post
"A doctor who takes medical marijuana sues for the right to own a gun" - The Inquirer
"Doctor sues to end ban on gun ownership for medical marijuana users" - WPXI News
"Pharma Cos. Sued Over Children Born Addicted To Opioids" - Law 360
"Andrew Sacks of Sacks Weston, LLC Files For Matthew Roman, M.D seeking to end the prohibition of gun ownership for state-sanctioned, medical cannabis patients" - Cannabis Law Report
"30 Powerful Cannabis Attorneys You Should Know" - MG Magazine
"NLJ 2018 Cannabis Law Trailblazers" - The National Law Journal
"eXPO Pennsylvania becomes a reality" - Commonwealth of Pennsylvania
"Marijuana drug cleared for market by DEA" - The Inquirer
"Diet Coke Causes Weight Gain, Consumers Tell 9th Circ." - Law360
"He gave a $125k gift to Jefferson, expecting it would help get a marijuana growing license. Was it pay-to-play?" - The Inquirer
"Pa. marijuana dispensaries join Michigan pain study" - The Inquirer
"Center City's first pot dispensary set to open this fall" - WHYY
"Why patients still can't buy medical marijuana in Philadelphia months after the new law kicked off" - The Inquirer
"Andrew Sacks of Sacks Weston Diamond Law Firm, Questions Cannabis Dispensary 1000 Foot Rule In Pennsylvania" - Cannabis Law Report
"Andrew Sacks: Cannabis Dispensary 1000 Foot Rule In Pennsylvania" - Cannabis Law Journal
"Cannabis Law Report Latest Important Legal News From the USA Beyond" - Cannabis Law Report
"Medical marijuana should be allowed one foot from Philly daycares | Opinion" - The Inquirer
"McConnell wants hemp removed from controlled substance list" - The Inquirer
"Philadelphia Files Suit Against Prescription Opioid Manufacturers" - City of Philadelphia
"Philly DA Accuses Drugmakers Of Deceptive Opioid Marketing" - Law 360
"Pepsi Says False Ad Suit Over 'Diet' Soda Is Preempted" - Law 360
"Marijuana patients who want to pack heat in Pa. should buy guns before registering for the drug" - Yahoo!
"Marijuana patients who want to pack heat in Pa. should buy guns before registering for the drug" - The Inquirer
"STATE RESIDENTS FACING ULTIMATUM OF GUN OWNERSHIP OR MEDICAL MARIJUANA" - KRMG
"Gun laws out of whack on medical marijuana" - Observer-Reporter
"Cannabis Law Practices Brace for Impact of Sessions Memo" - Law.com
"Pennsylvania is making patients choose between owning a gun and qualifying for medical cannabis" - Twitter: Now This
"Pa. gun owners take notice: You could lose your guns if you use legal medical marijuana" - York Daily Record
"Pa. residents facing ultimatum of gun ownership or medical marijuana" - WPXI.com
"Patients in Pennsylvania must choose: Medical marijuana or gun ownership" - Pittsburgh Post-Gazette
"Medical marijuana patients must choose: guns or medicine" - Penn Live
"Patients must choose: Medical marijuana or gun ownership" - The Inquirer
"MICROSOFT PARTNERS WITH LOS ANGELES COMPANY TO PROVIDE SEED TO SALE SOLUTION" - Cannabis Law Report
"Twelve Year Old, One of Five In Lawsuit vs Federal Government" - Cannabis Law Report
"Can medical marijuana users have firearms? Police say no" - Lehigh Valley Live
"CONSTELLATION, OWNER OF BEER BRAND CORONA, TAKES STAKE IN CANADA'S CANOPY." - Cannabis Law Report
"Class Actions Lawsuits Filed Against U.S. Diet Soda Producers" - NBC News
"Class action lawsuits could take aim at diet soda makers" - ABC News
"Diet soda makers sued over "misleading" ads" - CBS News
"Pennsylvania Cannabis Coalition Stands Up for Patients: Files Court Petition to Prevent Halt of Pennsylvania Medical Marijuana Program" - Pennsylvania Cannabis Coalition
"Parents: Marijuana grower suit is 'myopic and selfish'" - The Philadelphia Inquirer
"Pennsylvania: Aspiring Medical Cannabis Producer, Keystone ReLeaf LLC , Files Lawsuit To Stop State's MMR Program Because They Didn't Receive A Permit" - Cannabis Law Report
"'Suit to halt Pa. marijuana program may cause 'pain, agony, & death'" - The Inquirer Daily News
"USA Roundup: Federal, National, California, Minnesota, Ohio, Philadelphia, Virginia" - Cannabis Law Report
"Philly-area law firms bullish on cannabis despite grave legal risks" - Philly.com
"Sacks Weston Diamond LLC, Philadelphia. The Interview" - Cannabis Law Report
"Buy your medical cannabis here; Pa. announces dispensary sites" - The Inquirer News
"For Medical Cannabis Lawyers, It's Crunch Time" - Law.com
"USA Customs and Border Protection Confiscate Product Designed To Keep Cannabis Safe & Away From Kids" - Cannabis Law Report
"Cannabis Law Journal: Andrew Sacks - Chairman of the Medical Marijuana and Hemp Department" - Cannabis Law Journal (See more in our blog)
"Pennsylvania: The Year in Review of the Pennsylvania Medical Marijuana Act" - Cannabis Law Report
"The Year in Review of the Pennsylvania Medical Marijuana Act" - The Legal Intelligencer
"Mock Trial Competition Teaches More than Legal Process" - Pennsylvania Bar Association
"Montco attorney to lead medical marijuana and hemp law committee of state bar" - Central Penn Business Journal
"Medical Marijuana Committee" - Philadelphia Bar Association
"PBA Launches Medical Marijuana and Hemp Law Committee" - Pennsylvania Bar Association
"Medical Marijuana and Hemp Committee" - Philadelphia Bar Association
"The Biggest Pa. Policy Developments Of 2016" - Law360
"New Pa. Rule Clears Path for Medical Cannabis Practices" - The Legal Intelligencer
"Vast Conspiracy Theory Takes Back Seat To Technical Arguments In RJ Reynolds Case" - Forbes
"Billion Dollar Lawyers Association Launches with First Member" - Billion Dollar Lawyers Association
"Pennsylvania legalized pot might create work lawyers fear going after" - Pittsburgh Post-Gazette
"Lawyers Unhappy With Bars' Opinion On Pot Industry" - The Legal Intelligencer
"Bars Urge Rule Change on Marijuana Industry" - The Legal Intelligencer
"Legalized Pot Might Create Work Lawyers Fear Going After" - The Legal Intelligencer
"Cannabis and Hemp Industry Association calls for medical cannabis law that protects Pennsylvania's lawyers" - American Trade Association for Cannabis and Hemp
"In my many years in business, I have employed many law firms; none have come close to matching the level of dedication and professionalism I encountered with your Law Firm." - William Mathers